Chinese Crest youth Shirt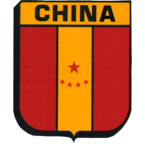 About This Shirt

With a population of over 1.3 billion people, the People's Republic of China offers a lot to the world. The Great Wall of China, China's most famous monument, can be seen by astronauts in space. The Forbidden City is a cultural monument that cannot be missed when visiting the great country of China. Great historic cities like Hong Kong, Shanghai, and Beijing are perfect destinations for worldly travelers and people who love history. This shirt is great for your travels east or for a night of watching great films like "Murder on the Orient Express," "Chinatown," "Crouching Tiger, Hidden Dragon," "Kung-Fu Hustle," "House of Flying Daggers," "Eat Drink Man Woman," "The Legend of Drunken Master," "Police Story," and "Fearless." There is a lot to celebrate about the great country of China, especially in the middle of winter when we celebrate the Chinese New Year. So order up some fried rice, some sweet and sour pork, some egg drop soup, and a heaping helping of General Tso's Chicken and praise all of the things that China has given to the world. Get this great shirt, exclusively from Strange Cargo, and show everyone you meet that you have a great love for China.
Have questions about our shirts? Need details on sizing and fit? Get all your questions answered right here.
We offer USPS Priority Mail shipping for all orders to anywhere within the United States. Want to know when you'll receive your stuff or how we ship? All is revealed in our frequently asked questions.