Bulls Away Women' Shirt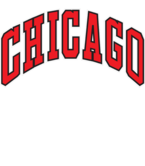 About This Shirt

When the Chicago Bulls travel away from the United Center, there is a great deal of sadness that pains the dedicated Chicagoan. We all miss the action of Carlos Boozer, Derrick Rose, and the furious passion that can only be brought by the red hot Bench Mob. Just because they are gone does not mean that they love us any less; they just have to take their intensity and their power plays to other cities, like a tornado of basketball talent sweeping across the nation leaving team after team marinating in chagrin in their wake of victories. So, do not lament when the Chicago Bulls leave the Windy City. Instead, get this Bulls away logo on your favorite tee shirt to show that you support them at home and when they travel away from the Second City to visit far away cities and teach opposing teams that Chicago, Illinois does not joke about basketball. They come to play, they come to play well, and, most importantly, they come to the game so they can return home winners. Coach Thibs would certainly be in favor of your support of the bad boys of basketball when they are home and when they are away, so order your Bulls away logo tee shirt today!
Have questions about our shirts? Need details on sizing and fit? Get all your questions answered right here.
We offer USPS Priority Mail shipping for all orders to anywhere within the United States. Want to know when you'll receive your stuff or how we ship? All is revealed in our frequently asked questions.